EDIT MAIN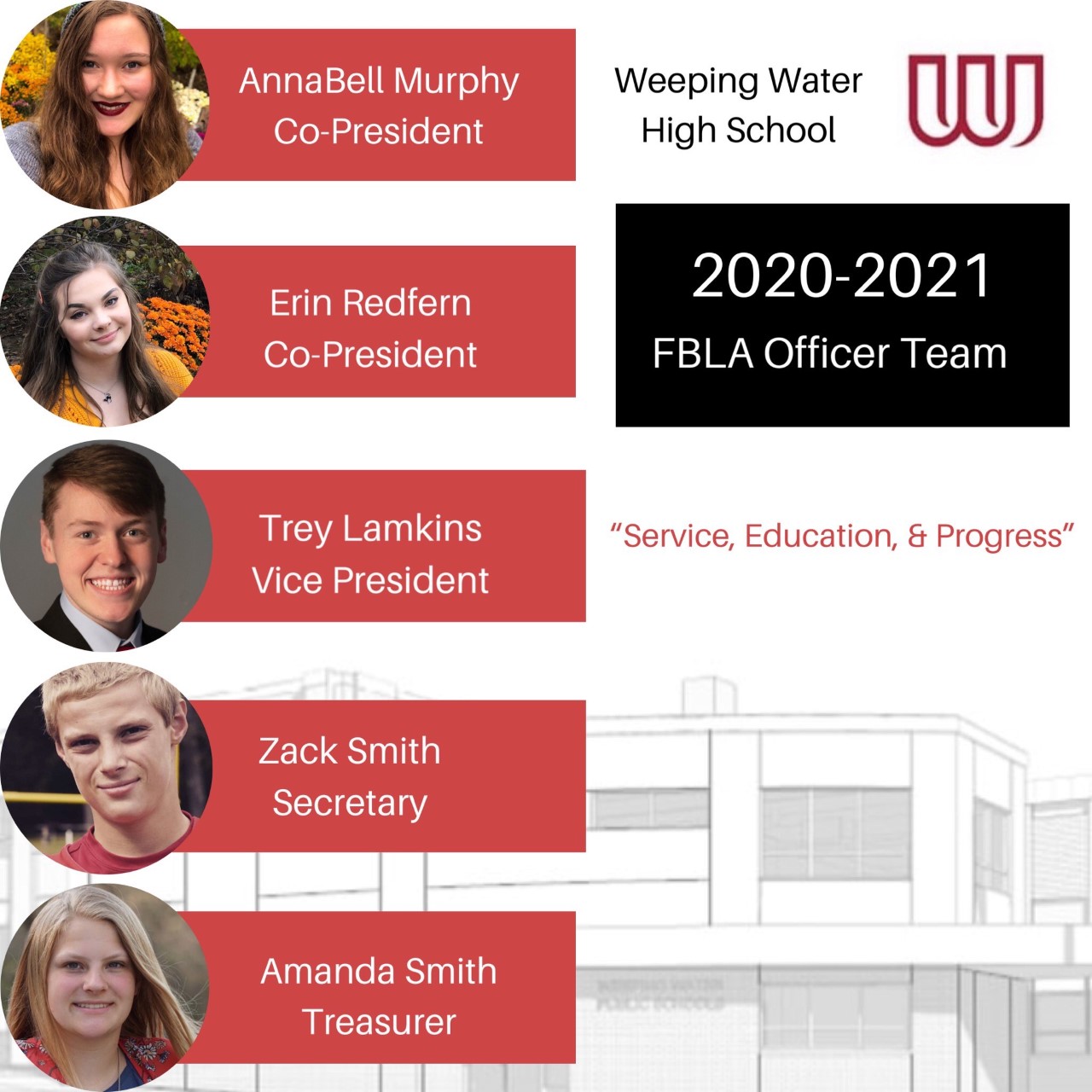 WHAT IS FBLA?
Future Business Leaders of America (FBLA) is a national career student association for students in grades 9-12 who are interested in business or business education careers. Over 5,800 students in more than 150 high schools in Nebraska participate in the FBLA program. Benefits of FBLA membership are leadership development, career preparation, community service, networking with business and community leaders, and challenging competitions.
WHAT DOES FBLA DO?
The Weeping Water chapter of FBLA usually has meetings over the lunch hour once or twice a month. Officers attend the Fall Leadership Conference in Omaha in September and all members are encouraged to attend the State Leadership Conference in Kearney in April. Members have the opportunity to attend other business conferences throughout the school year. During the 2019-2020 school year, WWHS FBLA participated in:
Adopt-a-Highway Litter Pickup
Keep Cass County Beautiful Recycling Program
Helped host the celebration event for Veterans Day
Held a Food Drive for the community
Sold donuts to raise funds for FBLA
Sold carnations to benefit the March of Dimes
Collected pop tabs for the Ronald McDonald House
Managed concessions to raise funds for conferences
Celebrated FBLA Week to raise awareness
Our FBLA chapter conducts several fundraisers during the year to raise money to help pay for members' costs of attending the State Leadership Conference. If you are interested in belonging to FBLA watch the daily bulletin and our bulletin board on the second floor. Come join us and attend a meeting to find out more.