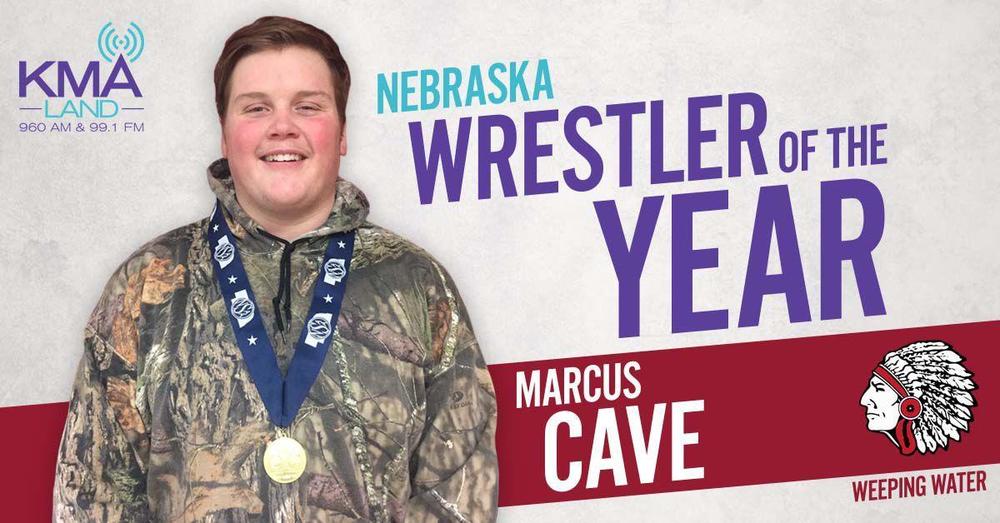 Cave named KMAland Nebraska Wrestler of the Year
Kevin Reiman
Wednesday, February 26, 2020
Marcus Cave's redemption story has landed him the first KMAland Nebraska Wrestler of the Year award. The Weeping Water heavyweight captured a Class D state championship on Saturday evening.
"The first couple 24 to 48 hours were crazy," Cave said of the days after his championship. "Tons of emotion going through mind, but overall, it's been amazing."
Cave reversed last year's state championship result with Overton's Kien Martin, winning 6-5 in double overtime to claim his first state title. The loss last season only inspired him to work even harder.
http://www.kmaland.com/sports/weeping-water-state-champion-cave-named-kmaland-nebraska-wrestler-of/article_7f7b3298-57fb-11ea-bafb-837b7537483e.html?utm_medium=social&fbclid=IwAR1jeF6PmKw4Tcm37Mu3yWX5MxHFsi3e-KYdJJM9hwWSVXC_fL7oHY_szao