Our website provider, Apptegy, has been working on a "refresh" of our district website. The final version is now live. We will be working on checking all of the links to ensure everything works properly.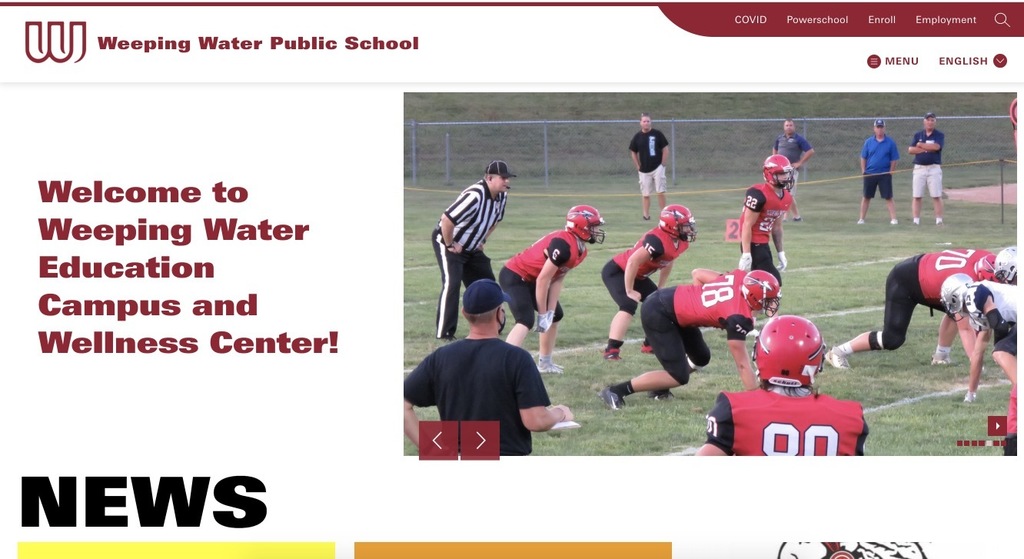 Another top ten ranking for the Weeping Water Football Team - #8 in the final 2020 Omaha World Herald Rankings. Congrats players and coaches!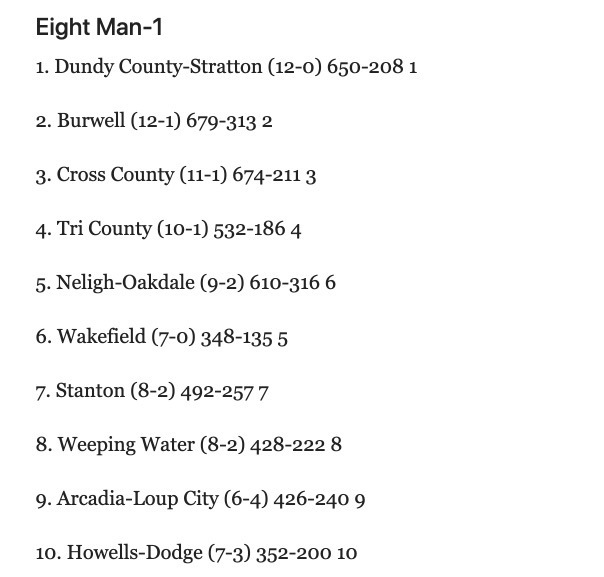 Congrats to the Weeping Water Football Team - #9 in the final 2020 Lincoln Journal Star Rankings!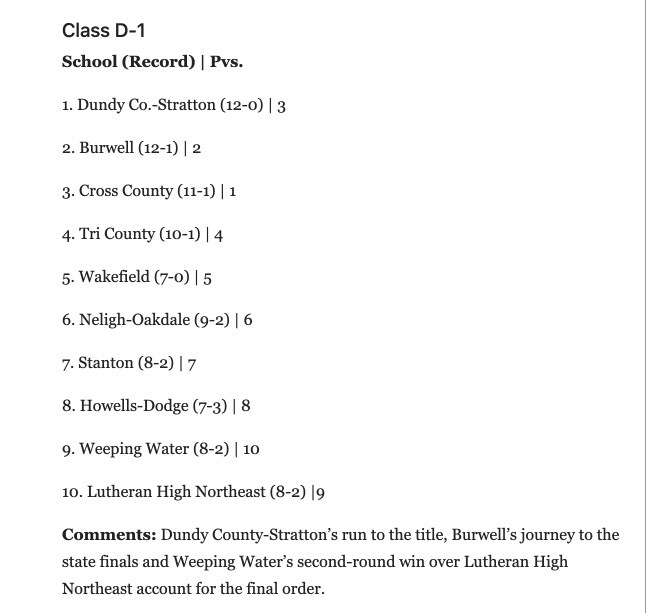 It is time again for Juniors to apply for the Youth Salute program. Any Junior that has a 3.0 GPA got an email from Mrs Bickford. Make sure you stop in before Thanksgiving Break to get the information. Application deadline is Dec. 17th.

Congrats to our WWHS Student Athletes on their fall ECNC honors!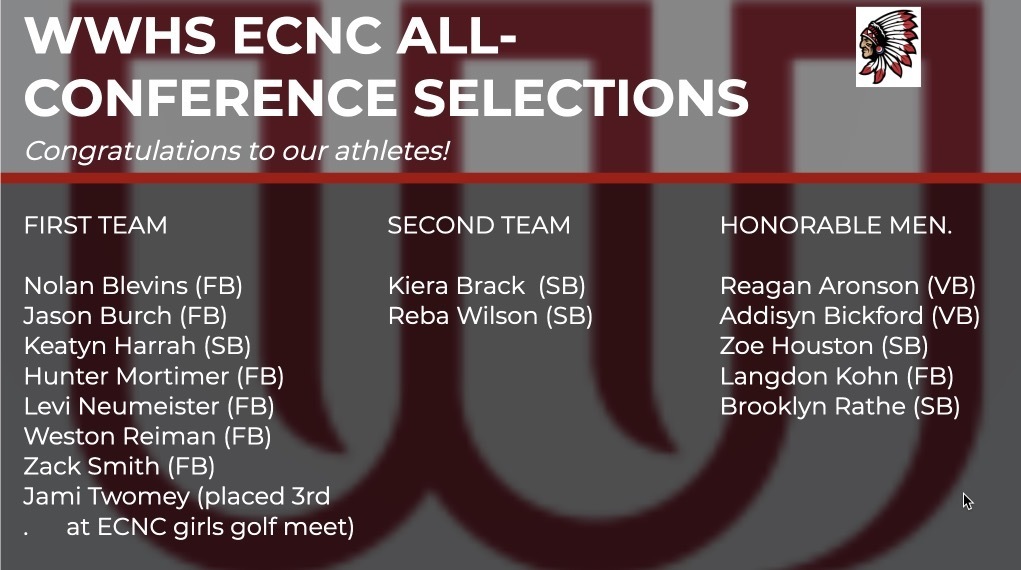 Congrats to our the WWHS Student Athletes on their fall ECNC honors!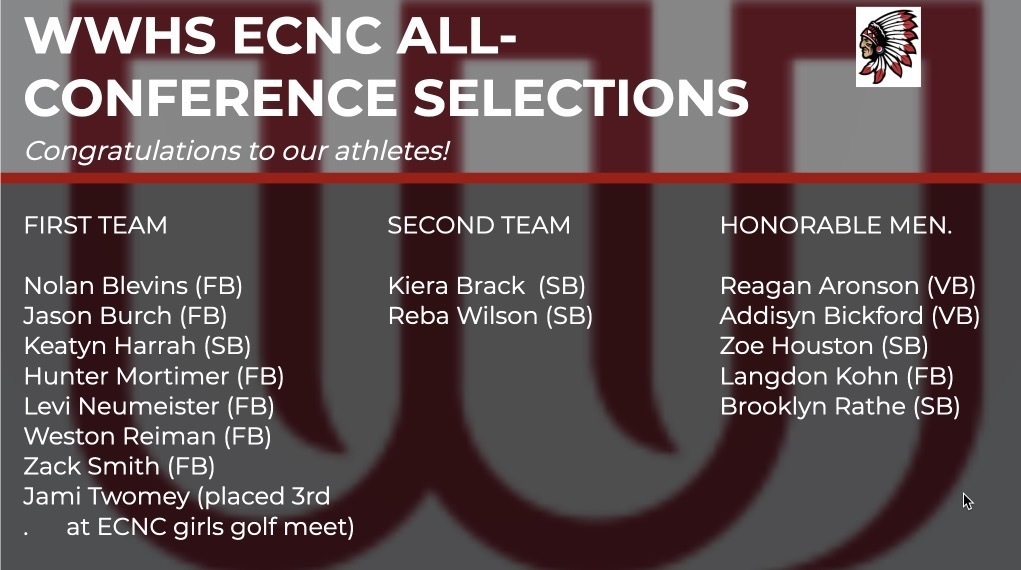 JH BBB @ Louisville on Sat., Nov. 21 Attendance is households of athletes and coaches. Masks are required. Doors will open at 8:40. All fans are asked to leave immediately following their games. 9:00 - Louisville vs Weeping Water 10:00 - Weeping Water vs DC West

When the district moved to an orange status, our goal was to return to 100% attendance on Monday, Nov. 30th IF our in-school quarantines and cases among staff slowed. The good news is that as of today (Friday, Nov. 20), we are seeing a slowing of those cases. This puts us on track to return to a yellow status / 100% in school on the 30th. The district will review this information again on Monday. If this data trend continues, we will move forward with finalizing a return to 100% learning on the 30th. Either way the district will inform parents/students of our final decision via an all-school alert and social media notifications on Monday afternoon/evening.
Winter Sports starts Thursday with boys JH BB vs Conestoga. Game starts at 5:30 and is limited to household members only per NSAA. Games will be streamed via YouTube on WW athletics.